Roll over image to zoom in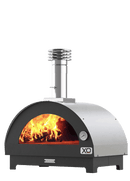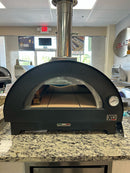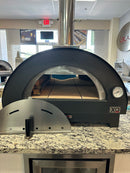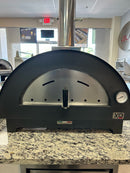 Description
Numbers already taken: 2, 3, 7, 8, 9, 10, 11, 13, 14, 15, 16, 17, 19, 20, 21, 23, 24, 33, 42, 43, 44, 47, 49, 50, 60, 62, 66, 69,70, 71, 77, 78, 82, 86, 88, 100
This is a chance to win a 30" XO Countertop Pizza Oven. There will be 100 entry slots, $20 per entry, and you can enter as many times as you'd like. The winner will be announced on 12/11/23 but the raffle ends on 12/9/23. Delivery & Assembly is also included to residents within a 50-mile radius of either of our locations IE Canton or Alpharetta. IF YOU ARE NOT A LOCAL RESIDENT TO OUR BRICK AND MORTAR LOCATIONS, WE CAN NOT/WILL NOT ACCEPT YOUR ENTRY AS WE ARE NOT OFFERING SHIPPING SERVICES ON THE RAFFLE ITEMS.
After you purchase an entry, we will send you an email asking you to pick your number (1-100).
After Purchase of entry, your entry is NON-REFUNDABLE.
The Xo Pizza Oven is a robust and authentic Italian wood-fired pizza that can be used for entertaining large groups. Its fire brick hearth features ceramic insulation for enhanced cooking performance and heat retention. It's available in either stainless steel or black protective powder coating. Accessories NOT INCLUDED.

STANDOUT FEATURES
Refractory ceramic floor – insulated to retain heat
Available in a Black UV Protective Powder Coat or Stainless Steel.
Specially shaped dome retains heat and cooks food evenly
Stainless Steel door with air control
Stainless steel stack damper for precise temperature control
Built-in thermometer displays internal temperature
Install the stack and you're ready to bake
Made in Italy
Payment & Security
Your payment information is processed securely. We do not store credit card details nor have access to your credit card information.